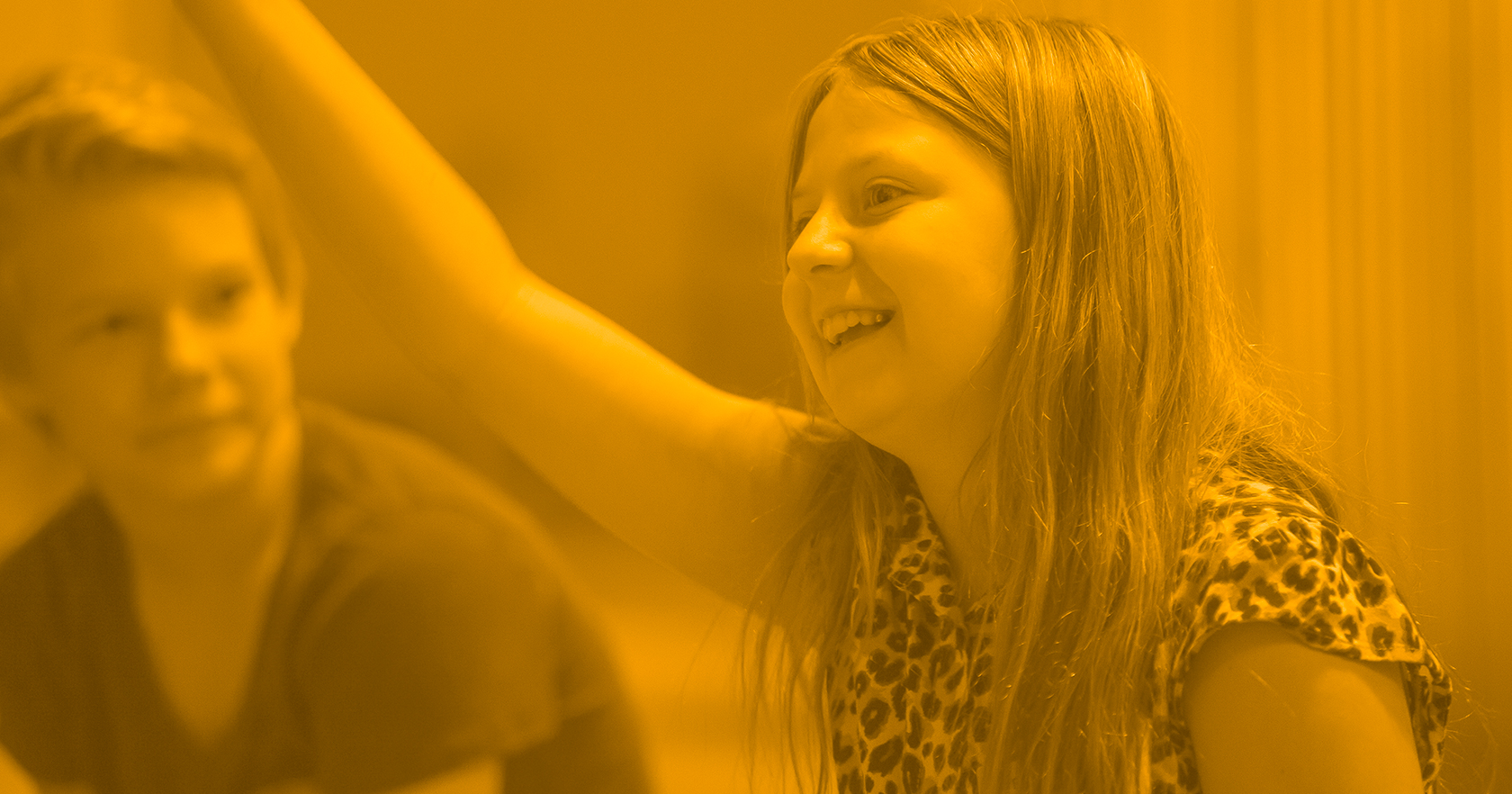 Crossroads Kids
Your children will love making new friends while singing, laughing, and learning how to live a full life in Christ!
We care about kids!
Crossroads Kids has a vision to see kids and families draw closer together, and closer to Christ. Because of our passion to reach this vision, we work hard to offer exceptionally designed and age-appropriate environments for all of our children. Each area is lead by capable and trained adults, readily equipped to teach your child the big truths of the Bible and God's love.
Early Childhood: Birth – Kindergarten
Through creative lessons, silly games, and lots of Bible stories, your young children will wonder at God's creation! Our teachers and room leaders will spend meaningful time with your little ones, caring for them and helping them learn:
God made me
God loves me
Jesus wants to be my friend forever
Elementary: 1st - 4th
Your 1st-4th graders will discover how God interacts with their lives through meaningful activities, awesome worship, and engaging lessons. They will certainly learn what it means to truly follow Christ by knowing:
I can trust God no matter what
I should treat others the way I want to be treated
I can make the wise choice
INTER: 5th and 6th
PreTeens have their own unique environment in INTER! During our 11:00 service, students transitioning to middle school meet in an interactive mentorship-styled small group setting. This ensures they'll develop a passion for God's calling on their lives while focusing on these concepts:
I will love God because He will never stop loving me
I will follow Jesus because He knows me better than I know myself
I will live out God's story so others can know who Jesus is
Check us out on Social Media
Want to visit? Register Online!
You can register your family for a Sunday morning visit by filling out this quick form. Crossroads Kids will keep your info safe, and have everything prepared for when you come. Once you arrive, you'll get a quick tour, some security stickers to ensure a safe check in process, and a gift for joining us!
Please fill out this online registration form, so we can be ready for you!
Great Friday!
Friday, April 10th, 6:00 - 8:30 p.m.
Easter is the biggest and best day of the year! Come find out why on Friday, April 10th. GREAT FRIDAY is a fun-filled family event designed to teach the importance of the death and resurrection of Jesus. With the help of guided question and answer materials, as well as engaging teaching by Pastor Matt, parents will be able to help lead their kids in celebrating King Jesus and even toward making a decision for Christ! Afterward, we'll party, play, and celebrate! This is the don't-miss event of the season from Crossroads Kids!
Get Involved by serving in Crossroads Kids!
Crossroads Kids is always looking to expand the team in order to see children and families come to know God's love. There are so many ways that you can serve, so help us find the position that's right for you!
Learn how you can partner with Crossroads Kids by jumping to our Serving page: