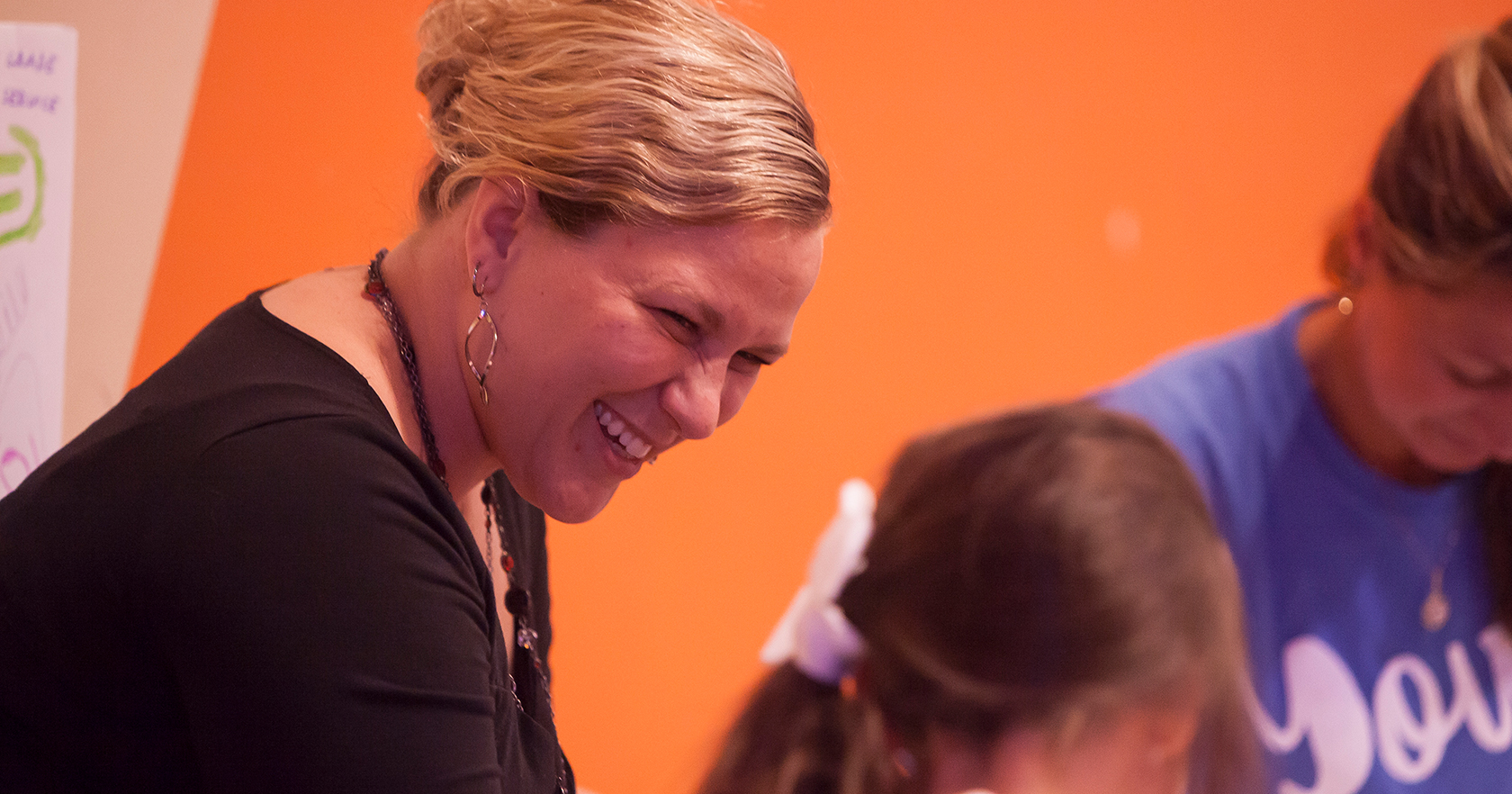 Serving
Serving is a great way to exercise your talent and abilities while building community with others and we want you to be a part of that!
Whether it's showing God's love to babies or leading small-group discussions with PreTeens, there are so many different ways and opportunities to serve in our kids' ministry! Areas to be involved:
Early Childhood: Showing God's love to children Birth - K
Elementary: Sharing Christ with children 1st - 4th grade
INTER: Leading students 5th - 6th to an identity in Christ
Family Connections: Helping families get started, stay connected, and be involved with Crossroads Kids
If you're ready to serve, please attend Growth Track!
Whether leading a small-group, performing worship, or helping out wherever you're needed, you can make a difference in the lives of students. The love share and the influence you bring will help them grow for years to come.
Commitment: Sunday evenings or for special events
If you're ready to serve, please attend Growth Track.
As a hospitality volunteer, you're the first friendly face everyone sees when they arrive, the saint who provides the coffee, and the resource to go to when a guest has a question.
Commitment: during weekend services on a rotational basis
Communication volunteers help keep everyone in the know and share stories of life change through copywriting, website administration, social media management, proofreading, graphic designer, photographing, and shooting video!
Commitment: varies by position and project
Most people think music and vocals when it comes to serving in the worship experience, but there's so much more. Video, lighting, and sound techs work to create an environment of focus and clear understanding. Ushers serve throughout service with communion and offering.
Commitment: during weekend services on a rotational basis
Like all homes, there are areas that need care and maintenance. If you're a handy person, we need people like you!
Commitment: varies by project
While the pastors and office staff do a lot, they can't do everything and be everywhere! Our leadership teams help in many areas of discipleship and ministry through hospital visits, meals ministry, security, LifeGroup leading, and more!
Commitment: varies by team and project
If you have office and logistical experience, we have just the place for you!
Commitment: weekly or as needed